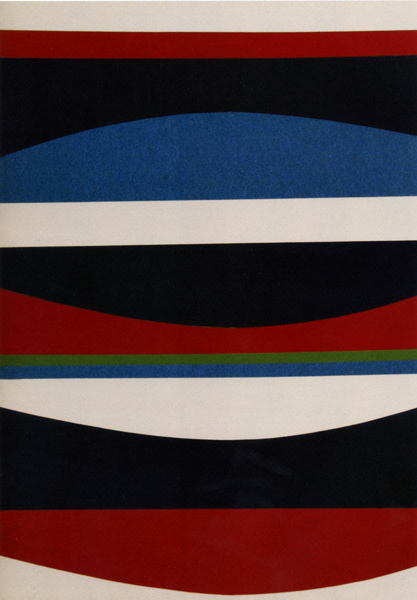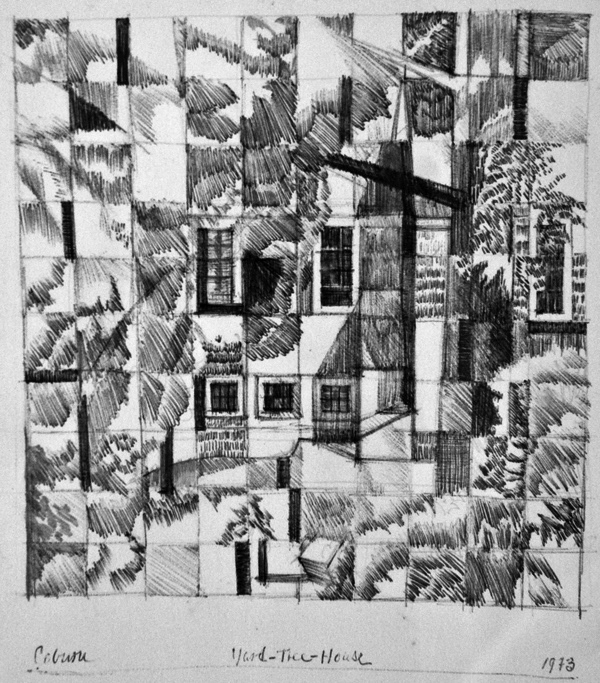 05.08.2010
You find a lot of history when visiting Ralph Coburn. His home, which overlooks Folly Cove, is the historic barn in which Virginia Burton Lee taught courses and was once the home of the Folly Cove Designers. Coburn, a modest man, who's art are studies of color, shape, symmetrical, geometric, and emotion. Their dimensions  draw you in and their textures allow the eye to float by.
He may have changed the world of art, even helped sculpt the style of Minimalist modern painting. As an employee at Mirski Gallery in Boston, Coburn arranged many exhibition that featured Minimalist masters. Coburn who also lived in France in the late 1940's early and late 1950's, created a language in his art that seems to evoke the De Stijl movement, but very much in its own style.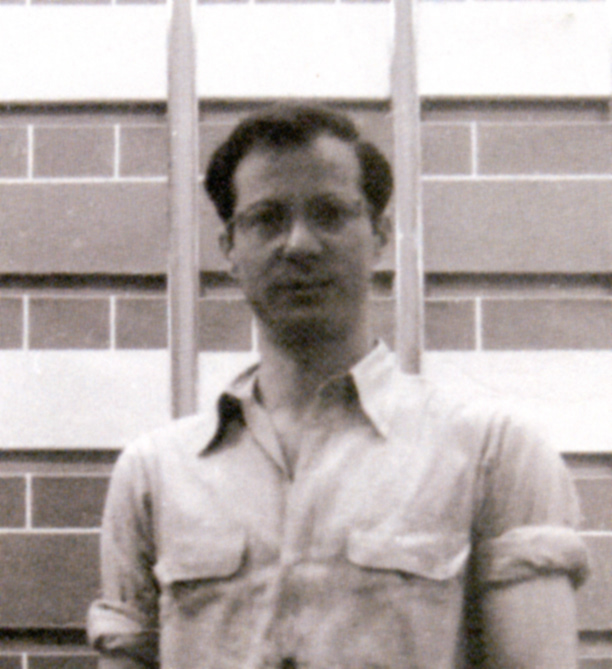 Who or what influenced you to become a painter? 
Other artists; I grew up in Miami Beach in the 30's. As a kid I was influenced by the great art deco architecture that was being built at that time in hotels, banks, and homes. I would design houses just for the fun of it and thought that maybe I should be an architect.

I enrolled at MIT. In my sophomore year, upper classmen would come down to the sophomore and freshman studios and ask for somebody to help them by doing drafting for them, running out and getting coffee, and so forth. We were delighted to be chosen because that would put us into contact with the higher ups.
One of the projects I worked on was call a "sketch problem".  It was a collaborative with the upperclassmen at the Museum School in Boston (BSMFA). We were working on a problem for a commons room where the kids in the Museum School would design murals and do paintings. The architects would design the furniture and the equipment that was in this particular problem. I met the kids from the Museum School, and they were so much more interesting and more glamorous than the architects that I said, " I got to be an artist."  Architecture was just not that interesting to me, and I had to be an artist.

What creatively inspires and motivates you with your work? 
What I see and what I think – it's very hard to tell you. I am a visual guy, and unfortunately I am loosing my eyesight. I am 86 years old. Other artists have always influenced me, Mondrian, Paul Klee, etc. They motivate me. Also Ellsworth Kelly, Kelly draws beautifully, you know.
What are some of the influences for your current work? 
I have to clean up my desk first, but I am not currently creating works. I have had several physical reverses, a stroke, and several seizures. My own work influences me as much as anything, so does geometry.
What is the greatest fear you have with your work? 
Losing my abilities. I think I am experiencing my greatest fear. I am losing my eyesight; I am losing my hearing. I have fallen recently. My therapy is to move around more, but the last few days I have been glued to the TV and the Olympics.
Where do you feel painting is going? 
I think it will always exist, but I really don't know where it is going. It is so various and so multiple in its aims and directions. It is diversifying itself, I would say.
What are you listening to? 
I used to listen to a lot of jazz, but now I listen to mostly classical. I think jazz has not progressed. I used to love jazz, and I used to go in Boston to Storyville to hear wonderful jazz. There used  to be a guy in Gloucester by the name of Herb Pomeroy. He died a few years ago, much too young. He was a wonderful person and Jazz musician.
Yesterday, I was in heaven listening to the Metropolitan Opera; I love my opera and classical music. I was going to be a musician and at one point even wrote a piano concerto. It was perfectly horrible.

What are you reading? 
I am reading a wonderful book called Dogtown by Elyssa East. I wish it had more pictures. Somebody should have told them to fill it up with pictures. I am enjoying it.
What roll does Rockport play in your work? 
I have known Rockport ever since the 50's. I had friends here. One of  them was Barbara Swan, who was an artist that went to the Museum School, She was originally from Newtonville and Rockport. Her place was near Steel Derek Quarry. She was a very good friend of mine; joined me in the South of France, where she met her husband in Paris. Her husband Allen Fink opened the Alpha Gallery on Newbury Street.
I used to come to Rockport every summer and spend a month drawing and enjoy going with people to the beach and swimming in Steel Derek – that was lovely.